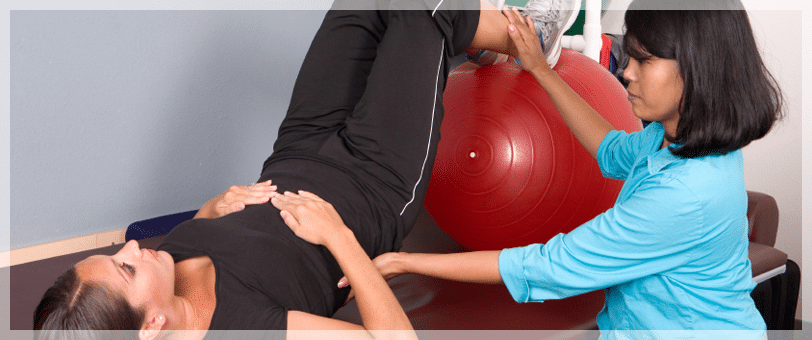 Services & Fees
A file number will be assigned and notification will be sent upon receipt of the application.
Report
Description

This report identifies postsecondary institutions attended, dates of attendance, credential(s) earned, and the United States educational equivalent. A state board-specific credentials evaluation checklist, which identifies subject areas and U.S. semester unit values (where applicable), is also included.

Please note that evaluation reports may vary, depending on the individual requirements of each state board.

You can apply for two types of licensure:

Physical Therapist (PT)
Physical Therapist Assistant (PTA)

Fee

$475 for the first report
$150 for each additional report or state requested at the time of application

Processing Time

There are no rush services for physical therapy licensure evaluations, as copies of all files are forwarded for review to a licensed practicing physical therapist, who is employed by IERF.

Please note that the processing time for the evaluation only begins once we have received all required documentation (and/or fees).

Allow a minimum of 3 months from the receipt of all required documentation (and/or fees) for your evaluation to be mailed.

View Sample Report

IERF evaluation reports are issued on special Script-Safe paper that cannot be altered.
List of Licensing Boards that Accept IERF Evaluations
For Physical Therapist Licensure
Alaska
Arizona
Arkansas
California
Delaware
Florida
Georgia
Guam
Hawaii
Idaho
Indiana
Kansas
Kentucky
Maine
Maryland
Michigan
Nebraska
New Jersey
North Carolina
Ohio
Oregon
Puerto Rico
Rhode Island
South Carolina
Texas
Virginia
Washington
Wisconsin
Wyoming
For Physical Therapist Assistant Licensure
Alaska
California
Connecticut
Delaware
Florida*
Guam
Hawaii
Idaho
Illinois
Indiana
Kansas
Maine
Michigan
North Carolina*
Rhode Island
Virginia*
Wisconsin
* Must be trained as a PTA in the country of study (and not as a PT)
Additional Services
Extra Copies
Copies Requested at the Time of the Application
One official sealed board copy and one applicant copy are included in the report fee.  Reports for additional states and/or levels of licensure (e.g., PT or PTA) requested at the time of application cost $150 per report.
Copies Requested After an Evaluation Report Has Been Mailed
Once an evaluation has been mailed, new reports may be obtained using the Request Form for Duplicate/Revised Reports of a Physical Therapy Evaluation.  Separate fees apply.
Please note that applicant files and documents are only kept for 5 years.  Returning applicants seeking additional reports after the 5-year period must submit a new application and new fees, and their academic records must be re-submitted.
Photocopying Fee
Please submit a set of photocopies (front and back) of any original documents you submit, including translations. Otherwise, you will be assessed a $20 fee.
Mailing Options
As required by all state boards (except for California), your evaluation will be addressed and mailed directly to the board.
Regular Mail
Evaluations are sent via regular mail unless otherwise requested. There is no additional fee for regular mail.
Mailing with a Tracking Service
If you prefer mailing with a tracking service (e.g., UPS, DHL, etc.), we offer the following:
Domestic Secure Mailing for $20 per address
Domestic Next Day Delivery for $35 per address
International Secure Mailing for $75 per address
If submitting original documents, we recommend that you select either Secure Mailing or Domestic Next Day Delivery for the return of your academic records. Please note that the original documents that you submit will not be returned to you via regular mail, unless you instruct us in writing to do so. IERF accepts no liability related to the loss or damage of documents during mailing.
Payments
Payment in the form of a check, cashier's check, money order or credit card must accompany all applications, and must be payable to IERF.
Overseas payments must be in U.S. dollars and drawn on a United States bank. If payment is being made by a bank draft, an additional $15 processing fee is required.